So…. the Guardian reports: Mark Zuckerberg accused of abusing power after Facebook deletes 'napalm girl' post.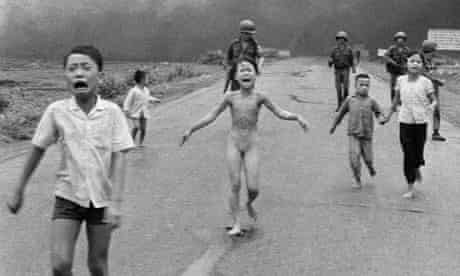 Photograph: Nick Ut/AP
"While we recognize that this photo is iconic, it's difficult to create a distinction between allowing a photograph of a nude child in one instance and not others.

"We try to find the right balance between enabling people to express themselves while maintaining a safe and respectful experience for our global community. Our solutions won't always be perfect, but we will continue to try to improve our policies and the ways in which we apply them.
That's what happens when you live by algorithms.
For more on this, see the new book: Weapons of Math Destruction: How Big Data Increases Inequality and Threatens Democracy by Mathbabe, Cathy O'Neil.
PS Cf algorithmic false positives, false negatives, wtf – not our fault, it's algorithmics and we aren't accountable: Facebook loses legal bid to prevent girl suing over naked picture.